On the 17 February 2014 I am running from North Thailand to the east coast of Pattaya. The course will be 999 KM and I am committed to raise $9990 $10 per each Kilometer to the to the end Polio.
Here is another person also running for to end Polio on the end polio blog
You can donate through the link to the right, or use this link.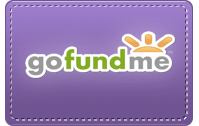 • Polio anywhere is a risk to children everywhere. The Global Polio Eradication Initiative is committed to fighting the disease until every child is safe.
• This is our chance to make history by wiping out the second human disease ever. Globally, we are "this close" to ending polio.
• Since the global initiative began more than 25 years, Rotary and its partners have reduced polio cases by more than 99 percent worldwide.
• There are only three countries where the wild polio virus has never been stopped: Afghanistan, Nigeria and Pakistan.
• Rotary has raised more than US$1 billion dollars and committed countless volunteer hours to fight the disease.
Why end polio now?
• The Human Cost: If we don't end polio now, experts say the disease could rebound to 10 million cases in the next 40 years.
• It's Achievable: There is no cure for polio, but the polio vaccine successfully prevents cases. Success in polio eradication sets the stage for the next big global health initiative.
• It's a Good Investment: The world has invested $9 billion dollars toward polio eradication and an independent study published in the medical journal Vaccine estimates the net economic benefits at US$40 to 50 billion over the next 20 years – a savings that can be put toward fighting other diseases.
The infrastructure for polio immunization also strengthens the systems for other health interventions.